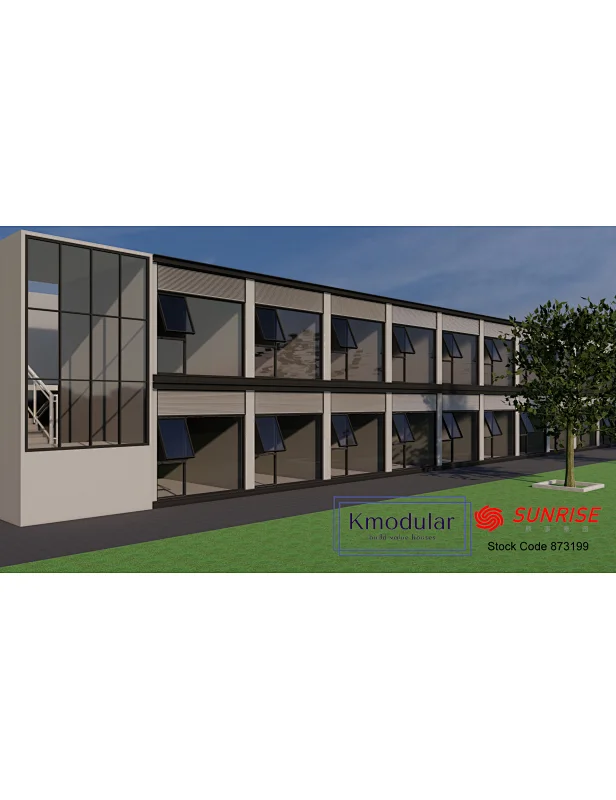 FIFA 2022 temp residential modular house
FIFA 2022 temp residential modular house
Using the modular unit method, the house quality is stable and controllable, and the construction period is guaranteed. 
Each unit is lifted to place by crane in fixed time on site, plan half an hour/ unit/ crane.
The modular unit adopts a number of proprietary technologies invented by Sunrise,
with a stable structure and the same internal appearance as the houses built on site, 
so its advanced technology and living experience can meet the requirements of international events. 
The appearance is fashion and high end, with long service life and high value of use, which is suitable for relocation and multiple use in hotels.
The modular unit adopts high-efficiency thermal insulation material and double-layer tempered glass windows, 
which is better in thermal insulation and energy saving and better in sound insulation than the traditional brick wall.
Each unit module walls have a two-hour fire proof rating , so fire safety is guaranteed.
The advantages of Eco-friendly ecological panels for the interior rooms : 
1. Multiple color and patterns options, can match with the furniture to form different styles of room types, in order to meet the diversified needs of international tourists and easy room identification.
2.It is not easy to be damaged, so it is suitable for abused use. And it is easy to clean and repair.