Building Your Dream Home with Efficiency, Environmental Friendliness, and Comfort - Sunrise Smart Build-IT Co., Ltd. Boosting the Development of Prefabricated Buildings in China
2023-03-10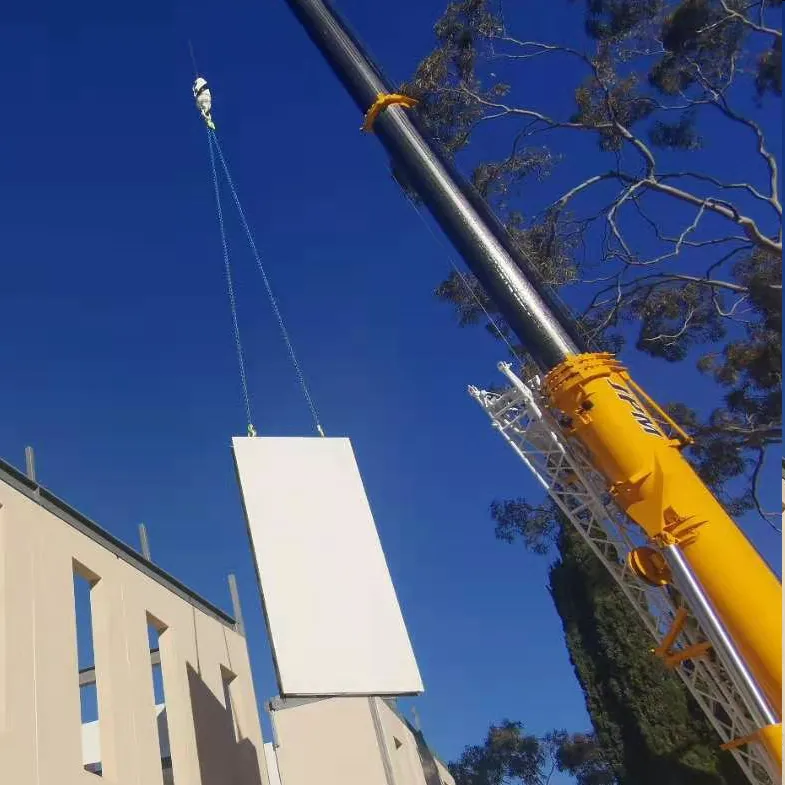 Sunrise's tourist holiday homes are not only aesthetically pleasing but also practical and comfortable, making them popular in both domestic and international tourism markets. With a variety of specifications and styles, they can meet the needs of different customers and scenarios. Furthermore, these holiday homes are constructed using advanced prefabricated building technology, which ensures fast construction speed and environmental sustainability, aligning with modern sustainable development concepts in the tourism industry.
Rural self-built villas are a rapidly growing market, and Sunrise's products perfectly meet the demands of this market. These villas can be customized based on customers' needs and land conditions, and are not only visually appealing but also affordable. Due to their prefabricated construction technology, construction time is reduced, and labor costs are lowered, making them an ideal choice for rural self-built construction.
Prefabricated walls for high-rise apartments are another major product of Sunrise Smart Build-IT Co., Ltd. in urban markets. These walls are made of lightweight, environmentally friendly, and fire-resistant materials and can be quickly and accurately installed in existing buildings. Compared with traditional brick wall construction, prefabricated walls for high-rise apartments significantly improve construction efficiency while enhancing the soundproofing and fireproofing performance of the building.
In summary, the development prospects of prefabricated buildings in the Chinese market are very broad. As the leader in the industry, Sunrise Smart Build-IT Co., Ltd. with its advanced technology, rich experience, and high-quality products, will play an increasingly important role in future market competition. Whether it is tourist holiday homes, rural self-built villas, or prefabricated walls for high-rise apartments, Sunrise Smart Build-IT Co., Ltd. can provide customers with perfect solutions that meet their needs and expectations.